About Joan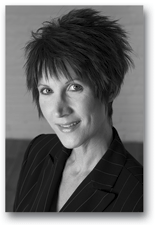 Joan Damico is an independent copywriter and marcom consultant with more than 15 years' experience in business-to-business (B2B) integrated marketing for high tech and industrial companies in software, imaging, IT, chemicals, and electronics. Her copywriting has appeared in trade journals serving a variety of vertical industries including automotive, coatings, pharmaceutical and others.
She is the author of How to Be a Permanent Temp and a contributing author to The Marketing Manager's Handbook (by R.W. Bly).
Joan has presented B2B copywriting and integrated marketing seminars for numerous groups including the American Writers and Artists Institute (AWAI), Business Marketing Association (BMA), Public Relations Society of America (PRSA) and has taught marketing communication and SEO copywriting courses at colleges and universities, including New York University (NYU).
Her work includes search optimized web content, direct mailers, brochures, presentations and other marketing communications that generate sales leads and sell products and services to businesses. She has helped clients achieve ISO (International Standards Organization) certification by writing effective procedures and work instructions. She is also a trained ISO auditor.
She holds a bachelor's degree in business management with a concentration in communications. She has received specialized training in project management, cross-cultural effectiveness, strategic planning, Integrated Direct Marketing (IDM®), Juran total quality management and ISO 9001 auditing. Her professional memberships include: American Marketing Association (AMA), New York AMA, and Business Marketing Association (BMA).