Are B2B LinkedIn Groups Worth Your Time?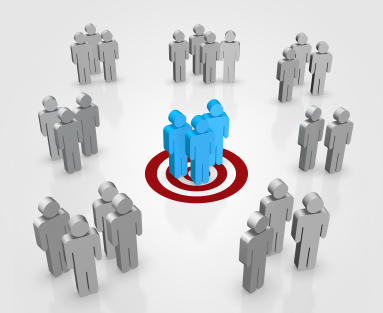 If you're like many B2B marcom managers, you're either considering or have already joined LinkedIn groups for your business. LinkedIn groups can be an excellent source of content and discussion as well as leads.  That said, any community requires regular participation; and if you're a group manager, even more time must be carved out for participation and housekeeping.  As a former group manager, I spent approximately four hours per week on housekeeping alone—eliminating spam and approving members—for a 10,000-member LinkedIn group.
If a LinkedIn community is part of your B2B content marketing plan, use "Group Statistics" to evaluate a group.
Most B2B groups on LinkedIn fall into the community of practice category.  For example, in a community of practice, members share a type of work, such as "B2B marketing communications" or "knowledge management." It's a professional association where members discuss best practices.  If you're seeking to participate in a community of practice-type group, don't be deceived by the quantity of members.  Quantity definitely does not equate to quality when it comes to LinkedIn groups.
Remember the 90-9-1 rule?  When it comes to online participation, 90 percent lurk, 9 percent comment and 1 percent create.  While some have challenged that online participation is now closer to 70-20-10, depending upon the community or group, I believe that when it comes to LinkedIn groups, there is a lot of "participation" in many groups, but little dialogue or engagement.
Conversation versus content
Consider engagement and content quality.  Visit the group's statistics and take a look at the "Activity" graph, which trends the number of discussions and comments.  In many groups, the trend lines diverge indicating much more "discussion" than comments.  I should point out here that the term "discussion" refers to a "post" and isn't indicative of actual dialogue.
If your objective for joining a group is to get information, then high discussion-low comment groups may suffice.  If you're looking to engage in dialogue with peers or potential customers, then you'll want a more engaged group.
In an active group, where there's engagement and dialogue, the trend lines should be close together indicating that for most discussions there are comments—a two-way conversation among members relative to a given discussion. Use the graph as a first pass at evaluating the group's engagement, keeping in mind, however, that it's not a qualitative metric. You'll have to read through some of the posts to determine the quality of the discussion.
When you find a number of groups that you think are worth your time, then narrow down your list to those which meet your criteria and objectives as well as your resource and time commitment.
What do you think?  Are LinkedIn groups worth your time?
Tell us what B2B LinkedIn groups you found effective and why.
By: Joan Damico
Related Posts:
» Why B2B Integrated Marcom Is Needed Now More than Ever
» A 47 Million Dollar B2B Social Media Success Story
» Do Your Marketing Communications Feel Like Marketing?
» Is B2B Marcom Creating Valuable Content?
» B2B Content Marketing - How marketing and sales alignment drives revenue