B2B Social Media Integral to Marcom Mix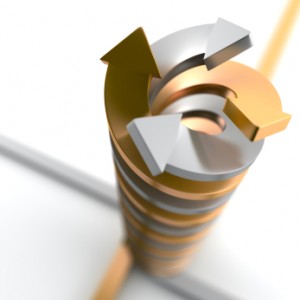 I attended an interesting Business Development Institute Workshop on B2B social communications. It was immediately apparent from the speakers that B2B companies are actually applying social media at a more strategic level. As little as one year ago, the idea of B2B social media was at the early adopter phase of the adoption curve, but it appears as though  social media is beginning to move into the early majority phase of the adoption curve at least among large B2B companies.
Little talk of B2B social media ROI
The presenters have accepted social media as part of the integrated marcom mix.  However what's new is that instead of discussing ROI specifically, most of the presenters were talking about "making the business case," which doesn't necessarily point to revenue generation.  Instead, marketers from AECOM, Cisco Systems, and CitiCorp are looking at specific metrics such as lead generation, event attendees, and "influence" based on retweets, downloads and web traffic.   Although one speaker, Sandra Fathi of Accent, discussed monitoring revenue trends within a given period of a specific social program to loosely connect the dots to revenue generation. And isn't that the way an integrated marcom program works?  It's not the individual  marcom mix elements that drive the sale, but the collective influence of each element applied throughtout the buying cycle.
That's where I saw another important distinction between early social media efforts and what's happening today. B2B marketers are integrating social media into their marcom strategies for a specific campaign or business sector. It's no longer a separate social media endeavor or grass roots effort, but an integral element of a marcom strategy, with a specific business objective of its own, though tied to a broader business need such as brand building or revenue generation.
Time to get off the social media sideline
Granted, most of the presenters were from Fortune 500 companies, whose "experimental" marcom budgets rival the entire marcom budgets of many small and midsized B2B technology and industrial companies.  However, they have legitimized social media as a key part of their marcom mix. For the presenters, social media is no longer optional — it's an integral part of how they conduct business.
So B2B marketers need to prepare to enter the fray.  The good news is that the way to get into the game remains consistent with what's been considered good practice in B2B social media planning all along.  Start by listening to the social sphere. Track what's being said and by whom. Then, develop your plan.  What's the opportunity cost of not participating?  You be the judge… read The Cost of Delay in Social Media is Invisible from Jeremy Victor's B2B Expert Roundtable Series.
Additional Social Media Resources:
Executives Fail to Focus on Social Media Marketing Strategy – interesting statistics from eMarketer on the importance of a social media marketing strategy to marketing executives.
For a good primer on how to plan and staff for social media, see Jeremiah Owyang's "Amplify" presentation.
Related Posts:
» Just How Social Is B2B Social Media
» Why B2B Integrated Marcom Is Needed Now More than Ever
» A 47 Million Dollar B2B Social Media Success Story
» Do Your Marketing Communications Feel Like Marketing?
» Is B2B Marcom Creating Valuable Content?