B2B SEO Copywriting: What real B2B copywriters want to know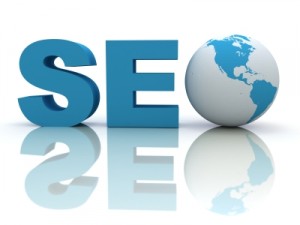 I conducted a B2B SEO copywriting workshop for a multi-national group of copywriters and marcom professionals. When it comes to SEO, you may have similar marcom concerns, so here's a brief summary of the day's discussions.
SEO Copywriting for Multi-lingual Websites
We were learning how to write search optimized metadata. Most SEO consultants advise approximately 60-70 characters for meta title, 160-165 characters for the meta description and 250-1000 characters for the meta keyword tag (though most SEO pros say this tag is used less frequently, especially by Google).
Some of the copywriters wanted to know how search engines handle character counts for non-English metadata. This is a tough one, because there's lot more to multi-lingual sites than converting metadata from English to the desired language. After discussion with a few marcom and SEO colleagues, plus doing a little research on my own, I learned that metadata character counts do not expand to compensate for non-English languages (or contract for character-based languages).  You can exceed the character counts, but the search engines will truncate what's displayed in the title and on the search engine results page (SERP).
What's important to note is that title and description tags must include the keywords for which you're optimizing the page. PLUS, those keywords should appear as close to the beginning of the phrase as possible, regardless of language.  You may find this list of SEO copywriting tips helpful.
Here are additional SEO metadata resources:
Copywriting for Social Media Optimization
Not surprising, all the copywriters, marcom and corporate communications folks were interested in B2B social media. How does copywriting and communications, in general, change to address the various social media?
This could be a post by itself.  However, many SEO techniques and concepts still apply to social media copywriting and communications.  For example, keywords are equally as important in social media and use of keywords requires a similar strategy as on-page SEO.  So whether your blogging, uploading a YouTube video or commenting on someone else's blog or Facebook page, the follow social media optimization techniques represent good practices:
Post title (similar to meta title in on-page SEO):
Usually around 60 characters and remember to included keywords as far at the beginning as makes good writing sense.  If you're posting a Twitter tweet again use keywords and keep them as far to the beginning of the tweet as makes good writing sense.
Blog excerpts and descriptions (these are similar to the meta description)
Blog excerpts allow more words (approximately 125) and appear in RSS feeds to describe your post content).  Often this is the first paragraph in your blog, but it can also be different, although it must still be relevant.
Blog descriptions are closer to the on-page SEO meta description tag and the content (approximately 160 characters) appears on the SERP.
Categories and tags (the on-page SEO equivalent of the keyword meta tag):
Absolutely include keyword-rich tags so that search engines and people know what your blog is all about.  Think of categories as chapters in a book.  Categories are more broad keyword terms.  Tags, on the other hand are more specific and are similar to index entriesin a book.  Tags can include category names plus more terms unique to your post.
B2B SEO copywriting and corporate communications
Some of the corporate communications folks were intrigued by SEO copywriting techniques but wanted to know how it may impact them.  This is a growing area in large enterprises who use tools like Microsoft SharePoint to collaborate with colleagues.
The term "Enterprise 2.0 describes the two-way communication that now exists with "Web 2.0."  Colleagues in large enterprises often search for information with the hopes of leveraging the organizations existing talent and expertise.  How will they find you if your content isn't optimized for search?  So in an Enterprise 2.0 environment, keyword-rich metadata applies as well.  Here are a few pointers:
Give your files keyword-rich titles, descriptions, and tags.
This applies to pdf files, word docs, excel spreadsheets, etc.  I know it takes a little more time, but it's worth it if you can add value to your organization.  And if your colleagues can't find your services, they tend to look outside of the organization and more easily find the same services because the content was optimized for search.
When uploading image files, make sure you've named them using keywords and descriptions.
For SharePoint users, add "alternate text" that includes keywords when you upload images.  Also, any files that are uploaded should include descriptions and titles that include keywords.
Corporate communications example:
Let's say your department offers Environmental Remediation and Due Diligence (ER&DD) services and you've created a document highlighting recent cases.  Don't save the file as ERDD Report 27.  Instead, title the report Environmental Health and Safety Risks:  New Case Study on Environmental Remediations at ABC Company sites.  If the report becomes a pdf file, include a brief excerpt that includes keywords. (Excerpts can be added by right clicking on a pdf file and selecting "properties," then select "PDF" tab.)
Note that the above example assumes "Environmental Remediation and Due Diligence (ER&DD)" and "Environment Health & Safety" are keyword phrases on which colleagues may search.
So as corporate communicators, my belief is that we have as much responsibility to pull communications as we do to push, and helping colleagues find information they need is an important part of pull communications.
The discussion continues on my Facebook page under the "discussion" tab.
Related Posts:
» Just How Social Is B2B Social Media
» Why B2B Integrated Marcom Is Needed Now More than Ever
» A 47 Million Dollar B2B Social Media Success Story
» Do Your Marketing Communications Feel Like Marketing?
» Is B2B Marcom Creating Valuable Content?