B2B Social Media Goes Beyond Marcom in Small to Mid-size Companies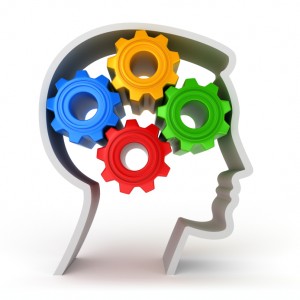 Some small to mid-size B2B companies are soliciting the help of others in the organization to contribute to a social media program. In reality, it's the thought leadership and technical expertise within these companies that adds value far more than marketing messages (social or conventional advertising).
Accepting B2B social media as a fundamental way of doing business
These B2B companies have accepted social media as a fundamental way of doing business—it's an ongoing program and not just a campaign. Although they don't have the resources to abandon conventional marketing, they are diverting some financial resources from conventional marketing to social media. (Cutting back on trade shows, reducing ad spend, etc.) Additionally, they're involving new players instead of relying solely on the marketing department. After all, social media is really not just a marketing activity. These are the folks that have the knowledge and experience that the market is looking for. This is where the human connection is made… at the point where the company connects with its customers in a meaningful way.
Social media is an enabling platform that influences sales
Most importantly, some B2B companies are starting smart and small in social media by developing a focused and well thought out plan with which to experiment. Then, based on the metrics and results, scale the program. This approach has helped them sell the idea to upper management in lieu of strong immediate ROI data, although there are plenty of good B2B social media success stories now.
One of the things I ask clients is, "Do you know the ROI of a brochure?" "What's the ROI of your telephone system?" These are part of a system of enablers that when combined lead to business. Social media is another enabling platform, that when integrated with other marketing activities, has the influence to drive sales.
Social media is all about trust and building relationships in the social world. Just as in the offline/conventional media world, trust often translates into business. Trust takes time, so some companies are carefully selecting the market segment they think will be most conducive to social media and pursuing it with a plan, monitoring/measuring and reporting.
Related Posts:
» Just How Social Is B2B Social Media
» Why B2B Integrated Marcom Is Needed Now More than Ever
» A 47 Million Dollar B2B Social Media Success Story
» Do Your Marketing Communications Feel Like Marketing?
» Is B2B Marcom Creating Valuable Content?