B2B Social Media – Are we really making a connection?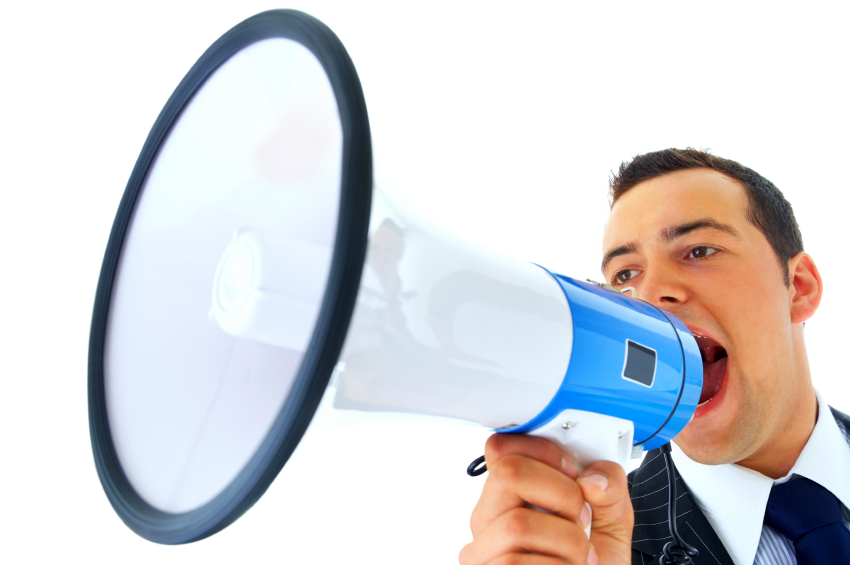 More B2B companies are tweeting, blogging and posting news, but I'm curious… are we really communicating or are we still using a bullhorn disguised as social media?
I'm bringing this up because I'm as guilty as some B2B marcom folks who put out good, relevant content on the various social media outlets, but fail to make a real connection with real people.  In other words, telling your networks about a really interesting article or helpful tweet is a good use of social media, but it needs to go to the next level to really build relationships… the aim of most social media programs.  You need to interact with the communities in which you participate.
Ardath Albee's blog post touches on the concept in a helpful way for B2B marcom folks.  She explains how to create content that "inspires conversations."  This is especially important for B2B marcom because without inserting your company into existing social media conversations, your sales people are less likely to be invited to the meeting, not having been involved earlier in the sales cycle.  Robin Teigland, associate professor at Stockholm School of Economics says, "Build relationships before you need them, while making sure you create value and foster trust." (from her SlideShare presentation, Leveraging Networks And Social Media, slide #72)
This issue is typical of many B2B industrial companies who don't see the value of participating in the conversations early via blogs (their own or someone else's) and other social media.  If not for the sake of sharing the company's thought leadership, B2B companies should at least consider the SEO value of participating.  I often hear from B2B marketers, particularly in the industrial space, "My market isn't really on the internet." or "My market doesn't really participate in social media."  But they are searching, and the depth and breadth of your company's social media activity helps drive search results by putting your content in front of the right prospects.
Forget about social media and think about people
My fear is that many B2B industrial marketers with the mindset described above are putting themselves at risk and in a potential reactionary posture, waiting to see if their competition invests in social media.  By the time their competition's social media activity becomes apparent, it will be too late, and the competition will have garnered a larger percentage of interest.
There's hope for B2B industrial marketers who don't think the internet or social media is the right place to be.  Forget about "the internet" and "social media," and instead, think about people—what they need; how you can help.  Be a useful resource.  If you were at a conference and met with a few prospects talking about a specific issue and later you found a trade journal article, you would likely copy it and send it to the people with whom you spoke.  Social media enables that type of transaction to take place en masse and quickly.  That's why the first step in social media is listening.  It provides an opportunity to hear on a broad scale what's being said around a given topic.  Listening helps shape the content you develop in a way that better addresses the needs of the audience and cultivates conversation.  Then, after getting a feel for the social media landscape start connecting with prospects—real people and real conversations—by asking questions, offering answers to their questions, providing content that's relevant to their needs.
I get social media, but my boss doesn't…
If you're the B2B marcom person who gets this, but doesn't have the support to sell it to management, then here's what you can do.  First, start listening by setting up a few Google alerts based on your brand name and a specific category.  For example, "ABC Company" is the brand and "discrete manufacturing software systems" is the brand category.   Then do the same for your largest competitor in the same category.  Monitor the activity and draw conclusions that will not only support your overall marcom goal, but also the business objectives.  You'll need to show management that conversations around your brand and brand category are occurring and whether or not your competitors are participating.  If they're not, then it's an opportunity to take a leadership role.  If your competitors are participating, it's an opportunity to claim your seat at the table. 
Additional B2B marcom resources:
Related Posts:
» Just How Social Is B2B Social Media
» Why B2B Integrated Marcom Is Needed Now More than Ever
» A 47 Million Dollar B2B Social Media Success Story
» Do Your Marketing Communications Feel Like Marketing?
» Is B2B Marcom Creating Valuable Content?